Outcomes: Food and Shelter
We understand that one cannot build a better future if there are members of society that are left without access to food or food security.

Food does not just nourish the body but the mind and both Moez & Marissa understand the power of a good meal.

That is why we have committed to support initiatives such as Community Food Centres that provide increased access to food for those in need.

Just as important as food, is access to a shelter which is the other important aspect of this focus.

We achieve this by supporting organizations that operate shelters that cater to marginalized communities.

Food4kids focuses on providing nourishment directly to children in need during off-school times, such as weekends and school breaks, where assistance programs are typically not available.

Shelter Movers provides moving and storage services at no cost to individuals and families fleeing abuse.

Sakeenah homes provides a variety of services designed to help those who have lived through abuse. Counselling and treatment plans are examples of some of the services that are provided.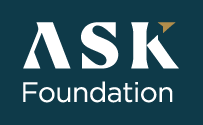 ASK Foundation consists of three pillars Nourishing Neighbours, Women's Shelters and Food Banks centred at helping vulnerable people.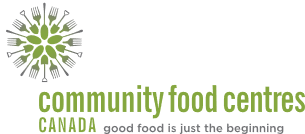 The Moez & Marissa Foundation has generously contributed to Community Food Centres Canada (CFCC). CFCC is a Canadian organization focused on bringing health, a sense of belonging, and social justice to low-income communities across Canada.
Moez & Marissa both understand the power of a good meal. The power to build health and inspire people to become engaged in the issues that matter to them. In 2020, CFCC served a total of 183,153 delicious meals across Canada. CFCC also engages local volunteers with their communities and helps them form a deep connection. The Foundation hopes their gift will help these takes initiatives to the next level.

The Moez & Marissa Foundation is also a proud partner of summerlunch+ , a nutritional educational program founded by Susan Wright. The goal of summerlunch+ is to provide healthy meals to students during summer vacation while teaching cooking skills that will last a lifetime. Since 2016, summerlunch+ has delivered over 100,000 meals to children attending summer camps in the city of Toronto.

The Moez & Marissa Kassam Foundation is a proud partner of MakeWay.  MakeWay was founded by a small group of philanthropists whose goal was to foster a healthy planet and a just Canadian society. MakeWay now has a regional presence in Manitoba, Northern Canada, Western Canada and Ontario with over 60 community-led projects in-house and 150 donors advised funds.

The Foundation supports the Fred Victor Center in its goal to foster long-lasting and positive change for the homeless and low-income populations living across Ontario.  The organization provides services such as Affordable Housing, Transitional Housing, Shelter, Food Access Services, Job Training and other specialized support programs.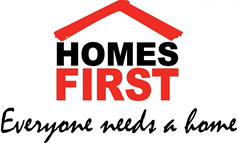 Homes First is an organization supported by the Foundation that provides supportive housing and shelter to all populations and has done so for over 35 years. The organization operates over 15 shelters that cater to displaced and marginalized communities that do not have a permanent and safe place for shelter.