Outcomes: Healthcare and Research
Moez & Marissa deeply care about supporting healthcare initiatives that push the envelope forward and fundamentally impact communities by providing quality healthcare.

They believe that a good society must be a healthy society – therefore Improving Healthcare is the focus of this Foundation.

Recently the foundation announced one of its largest gifts ever to help the expansion of Michael Garron Hospital.

Acclaim Health and Community Care Services is a home care provider in the Halton region, specializing in supporting clients with physical and mental well-being through independent living, reducing social isolation, innovative dementia care, and end of life care and bereavement support.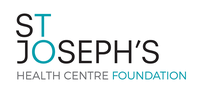 St. Joseph's Health Centre Foundation of Toronto raises and distributes funds to support patient care, research, and education at St.Joseph's Healthcare Hamilton.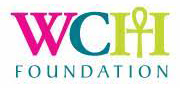 Women's College Hospital was founded over 136 years ago to help break barriers and provide a place for women to study and practice medicine.

Supporting diversity and inclusion with global impact- Moez Kassam and Marissa Kassam
For Moez Kassam and Marissa Kassam, giving comes naturally. "Moez and I come from different cultures, but we have the same values. We grew up knowing how important it is to help others. Our parents taught us this lesson at a young age, and we're passing it on to our children too," says Marissa.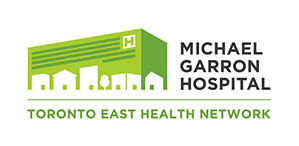 On March 5, 2021, the Foundation announced a $1M donation to the Michael Garron Hospital. As healthcare workers and hospitals fight against COVID-19, this donation came at a critical time for the hospital. The gift is a part of a $500 million capital redevelopment project that aims to introduce critical enhancements to the hospital such as:
Replacing 215 existing hospital beds
Introducing a new chronic diseases unit
New mental health facilities including a 44-bed inpatient unit
In line with the Kassams' culinary passions, the gift will be commemorated in the hospital's new Moez & Marissa Food Court. The gift will also support the creation of a grassroots initiatives fund that will be focused on expanding the hospital's community program and inclusive and accessible healthcare.
That was a major point of motivation for both Moez & Marissa, who are big supporters of quality healthcare for all, especially diverse and vulnerable populations. Being the child of first-generation immigrants, Moez knows the challenges of establishing oneself in a strange and distant land. This gift will allow for support to be provided to some of the most vulnerable communities and it is in the Foundation's belief, that it will pay great dividends in the future to all its residents. By shining a light on these crucial needs, Moez & Marissa also hope to inspire others to contribute in any way they can.
Mitze Mourinho, the President of the Hospital Foundation said

"Moez & Marissa have tremendous compassion and we are deeply grateful for their commitment to expert and quality healthcare in East Toronto. We are thrilled that they've chosen to invest so generously in a brighter and healthier future for this community."

The Moez & Marissa Kassam Foundation matched donations at a local fundraiser for Sunnybrook Health Sciences Centre. Curated by Donato Carozza and Franco Stalteri, of the CB Wine Program and GrapeBrands, the profits will be directed to the COVID-19 research response fund in hopes of improved diagnostics, vaccines, and antivirals, and anyone can get in on the action.

The Moez & Marissa Kassam Foundation is proud to be a SickKids Groundbreaker, in support of the SickKids VS Limits Campaign. The campaign which was launched in 2017, supports three key elements of the SickKids Foundation. It re-imagines a new patient care center on University Avenue, supports groundbreaking pediatric research, and aims to establish partnerships for better and more coordinated  patient care.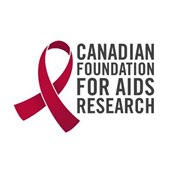 The Foundation made a financial contribution to the Canadian Foundation for AIDs Research. In line with Moez & Marissa's advocacy for vulnerable populations, the organization aims to end the HIV epidemic in Canada through 1) increased prevention 2) increased testing 3) improving health outcomes, and 4) eliminating the stigma associated with HIV.