Our Mission
With a particular focus on children and immigrant communities, we invest in organizations that address the symptoms of inequality and exclusion, while working to level the playing field.
Areas of Focus
Since its inception, the Foundation supports organizations that best impact our areas of focus: food and shelter, healthcare, education, immigrant integration, and arts and culture initiatives locally and globally.
How The Foundation Gives
Financial Gifts
We provide financial gifts to charities and organizations within our area of focus. When deciding on the best initiatives to support we measure impact, organizational experience, breadth of expertise, and most importantly, alignment with our core vision and areas of focus.
Applications
The Moez & Marissa Kassam Foundation is always looking for initiatives, charities, and organizations it can fund. It does not matter whether big or small, but rather the heart behind it and the impact that will be created. While priority will be given to initiatives within the Foundation's areas of focus, we are always open to new areas that can create just as much impact and help our Foundation achieve its vision.
During this time of uncertainty, our efforts to end poverty need to be stronger than ever and so we launch the global movement to reach out even further. We have doubled our efforts in making clean water, food and clothing more accessible to those most at risk during the pandemic.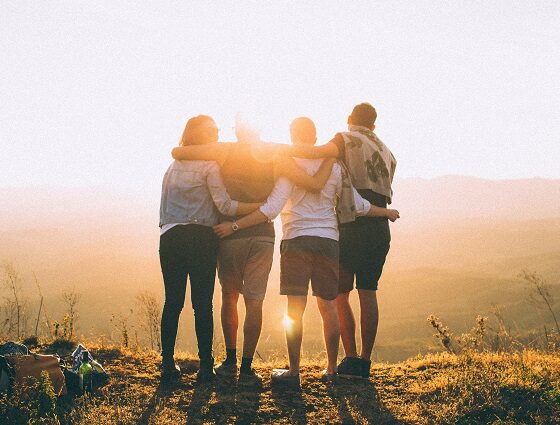 We request that interested grant-seekers submit a brief 2-page PDF letter of inquiry emailed to contact@2mkfoundation.com with the following details:
Legal name of the organization and its charitable business number
Contact details
Amount of the grant requested
A brief description of the organization
If submitting for a project, a brief description of the initiative
A response to the question "How does this request align with our stated mission and
Priority giving areas
Organizational and/or project budget
Most current financial statements
Active Engagement
In several cases, if the Foundation's goals align heavily with the initiative, we will actively engage by taking a role within the organization, usually in the form of an advisory or board role. By doing so, the Foundation hopes to actively guide the future of the initiative to achieve its vision and create an impact
Moez Kassam
Co-Founder and Director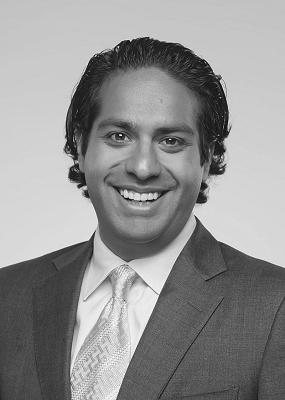 Moez Kassam is a hedge fund manager, venture capitalist and entrepreneur. As co-founder and Chief Investment Officer of Anson Funds, he presides over $1.5 billion in assets with exceptional results, regularly earning him a spot among the globe's top performers by both Bloomberg and Barron's magazines. Based on annualized returns from 2018 to 2020, Anson ranked among the Top 10 Hedge Funds by Barclay Managed Funds.
Moez is also an active philanthropist. Moez sits on the advisory boards of the Toronto Library Foundation, the Canadian Olympic Foundation, Ryerson University's Technology Innovation Circle, and the Immigrant Access Fund.
He and his wife founded the Moez & Marissa Kassam Foundation
Marissa Kassam
Co-Founder and Director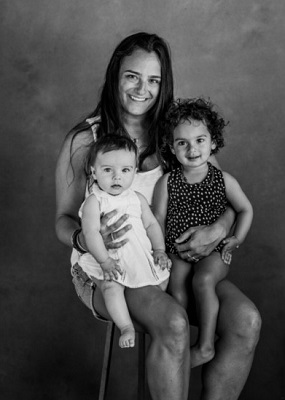 Marissa is Vice President of Philanthropy for Royal Bank of Canada Capital Markets and is responsible for managing the Capital Markets Donation budget and encouraging community engagement & employee volunteerism.Before joining RBC in 2013, Marissa previously worked at J.P. Morgan in New York, Hong Kong and London. She was awarded the Bankers without Border volunteer opportunity in Uganda where she wrote a research report on mobile money for the Grameen foundation. She also spent a summer at Tech Stars in New York, an entrepreneurial bootcamp for 14 technology start-ups (1600 applicants) as they grow from early stage to venture-backed companies.
She is a graduate of The Ross School of Business at the University of Michigan and now lives in her hometown, Toronto, with her husband Moez. Marissa's proudest accomplishment is her three young daughters, Maddie, Mila and Mikayla.
In 2020, Marissa completed an Executive Program in Social Impact Strategy at the University of Pennsylvania. She is the author of Goodnight Zoom, a free children's book explaining the COVID-19 pandemic (www.goodnightzoom.ca)
Andrew Blott founded Quantum Capital in 2004 and has led some of the firm's key investments. Prior to Quantum, Mr. Blott spent ten years at various Wall Street institutions including Credit Suisse Boston and CIBC World Markets and helped facilitate almost $20B in financings and M&A transactions for a variety of companies including Philip Morris and Nabisco and large private equity funds such as KKR and Oaktree Capital.
Mr. Blott holds executive positions and is the Chairman of the Audit Committees of Apache Industrial Services, Skyway Canada, RailCrew Xpress and Lone Star Texas Grill.  Mr. Blott is a continuing member and past board member of the Young Presidents Organization.
Sarah Fulford is the editor-in-chief of Toronto Life, an influential glossy monthly city magazine that publishes award-winning feature writing and expert service journalism. When she took over the publication in January 2008, she was just 33 years old, making her one of the youngest editors of a major magazine in Canada.
She has won two Canadian National Magazine Awards for her writing and has contributed articles to publications such as The Globe and Mail, the National Post, and The Walrus.
Fulford sits on the board of the Toronto Public Library Foundation.
Hassan Valji is a former clean-tech founder with Plan B Energy and former humanitarian with Medecins Sans Frontieres.
Hassan now spends his time as a consultant on matters of organization transformation, operations improvement, and customer services strategy.
From an industry perspective, Hassan has experience across multiple industries, but spends most of his time in the Utilities and Humanitarian sectors.